WelCOme to 7th/8th grade social studies
Mr. Greenheck
Phone: 414-444-2330 (Ext 309)​
​My History
This is my third year at C3 and I'm very excited to be back! I teach 7th and 8th grade Social Studies and coach 5th/6th grade boys basketball. Before coming to Central City I was at Longfellow Middle School as an educational assistant and basketball coach. While at Longfellow I co-taught in Social Studies, Science and ELA classrooms. I attended both UW-Madison /UW-Milwaukee and received my teaching degree from UW-Milwaukee in 6th-12th Social Studies.
Our Class
Throughout the year students in Social Studies will engage in all disciplines that fall under the broad title of social studies including: US history/politics/geography, World History/politics/geography and current events. We will do this in many ways including: research based projects, examining primary/secondary sources, staying informed about local, national and world news and having debates. We will spend our year investigating the past and present through the lens of a historian.
​
Standards and I Can Statements
Key Ideas and Details
Standard 1
- Soc St Literacy.RH.6-8.1
​ Cite specific textual evidence to support analysis of primary and secondary sources
I can…use evidence from my source to make my argument stronger.
Standard 2- Soc St
Literacy.RH.6-8.2
Determine the central ideas or information of a primary or secondary source; provide an accurate summary of the source distinct from prior knowledge or opinions.
I can…understand the main idea of a source and use new information I learned to summarize that source.
Standard 3- Soc St
Literacy.RH.6-8.3
Identify key steps in a text's description of a process related to history/social studies (e.g., how a bill becomes law, how interest rates are raised or lowered).
I can...determine the order of steps needed to complete and political or economic task.
Craft and Structure:
Standard 4- Soc St
Literacy.RH.6-8.4
Determine the meaning of words and phrases as they are used in a text, including vocabulary specific to domains related to history/social studies.
I can...pick out the vocabulary words specific to Social Studies class and understand their meaning.
Standard 5- Soc St
Literacy.RH.6-8.5
Describe how a text presents information (e.g., sequentially, comparatively, causally).
I can...recognize how my source material is organized.
Standard 6- Soc St
Literacy.RH.6-8.6
​ Identify aspects of a text that reveal an author's point of view or purpose (e.g., loaded language, inclusion or avoidance of particular facts).
I can...determine if materials are trying to influence my point of view.
Integration of Knowledge and Ideas:
Standard 7- Soc St
Literacy.RH.6-8.7
​ Integrate visual information (e.g., in charts, graphs, photographs, videos, or maps) with other information in print and digital texts.
I can...use multiple sources of evidence to make my argument stronger.
Standard 8- Soc St
Literacy.RH.6-8.8
​ Distinguish among fact, opinion, and reasoned judgment in a text
I can recognize the difference between fact and opinion.
Standard 9- Soc St Literacy
.RH.6-8.9
​ Analyze the relationship between a primary and secondary source on the same topic.
I can understand the difference between a primary and secondary source.
Range of Reading and Level of Text Complexity:
Standard 10- Soc St
Literacy.RH.6-8.10
​ By the end of grade 8, read and comprehend history/social studies texts in the grades 6-8 text complexity band independently and proficiently.
​I can...read historical sources at a/an 7th/8th grade level.
Class Goal
By the end of the 2018/19 school year 100% of students will earn a score of 3 or higher on their CER responses for Benchmark 1 as measured by the Social Studies rubrics.
Class Mission Statement
Our mission as 7th and 8th graders is to learn as much as possible, apply new skills, increase our academic levels, and show maturity in our interaction with others. We will do this by being responsible, coming to class each day ready to work and learn, and respecting all of our peers, teachers, and others in our school community. Maintaining this mission will prepare us for the real world!
Powered by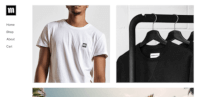 Create your own unique website with customizable templates.